---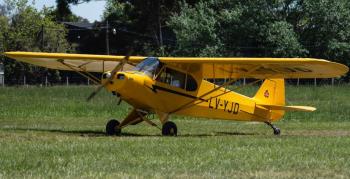 Airframe: TTSNEW: 1668 Engines: Continental C-90-12. TTSMOH: 113 Engine has 113 hrs with a new crank. Totally overhauled in 2015 with Poly Fiber and new engine Skytec Oddesey battery 36 gal tanks...
...more
.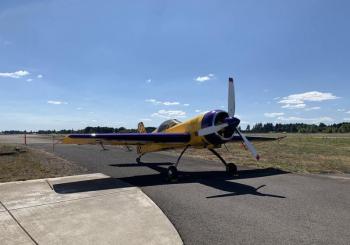 Airframe: TTAF: 997 hrs 5.7 hours since Frame up restoration Engines: Monty Barrett M-14 with US pistons/rings 410 HP Electronic ignition Electric prime 8 gal smoke/aux tank 32 g Belly aux tank Props: MTV9 prop SPOH: 5.7 hrs...
...more
.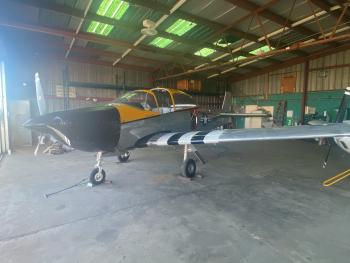 Airframe: Carbon Fiber engine cowls Engines: Continental TSIO-2B Twin Turbo on tubular engine mount with rare 337 Field approval. TTE: 2.0 hours Props: HARTZELL, 3 blade...
...more
.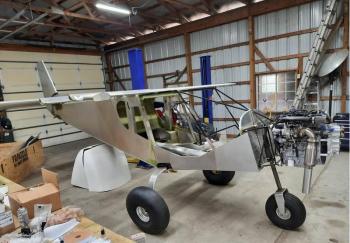 Zenith CH750 Super Duty kit that is well on its way. Its a complete kit including finishing kit and Viking engine. The only thing you will need is a prop, avionics and interior finishes such as seat coverings. I have all of the popular options such as the vortex generators sliding seats and the landing lights and wingtip strobes. It is on the gear, the right wing is complete and the left wing is 7...
...more
.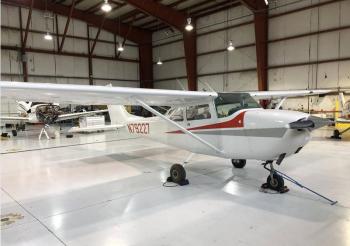 Airframe: TTAF: 6800 hours Rebuilt nose strut & shimmy dampener Engines: O-320 with Power Flow exhaust Rebuilt carb and mags New engine mount bushings, ...
...more
.
Avocet designs and builds using a combination of mil-spec and FAA Part 23 specifications. Where those specifications are not specific or strict enough, we use our own internal specs. The finite element analysis is completed, using a mil-spec design code under CFR-title 14, subpart 23 using AGATE design allowables. The airframe is fully aerobatic (+6g-3g with a 1.5 safety factor) at gross weight...
...more
.
The sky has opened-up like never before and borders are falling every day. The need for travelling long distances quickly and efficiently has never been greater. Imagine an airplane, that can fully take advantage of small, short-runway airfields that bring you closer than ever to your destination or fly around the world and open a whole new world of opportunities. Panthera is an airplane that is c...
...more
.
Carbon Fiber construction of entire aircraft. Complete solid carbon fiber wing spar. Wing tips are e glass. Horizontal empennage and also one piece wing can be removed for transportation. Fully Aerobatic. Wow! Yes, you can really buy this Personal Viper Jet. Made by Precision Composites Tech LLC, this VIper Jet is truly a unique experience. Be the first to fly this executive Viper Jet. Viper Je...
...more
.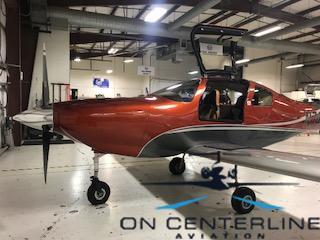 Airframe: TTAF: 120 Engines: Continental SMOH: 120 Props: Hartzell Don't miss the chance to own this aircraft. Click
here for more details.
.
Pipistrel's Alpha Trainer has been out since 2012 and is one of the best training aircraft available in the United States. This aircraft is an affordable light sport aircraft that performs for a fraction of the cost of similar aircraft. It has up to date modern avionics and Pipistrel simplicity, all systems are modular and easy to replace. It appeals to a broad range of pilots but is a fantastic...
...more
.
If you need a light sport or just want the best looking aircraft on the runway, the Sling light sport tail wheel will accomplish your purpose. This aircraft is only one of two SLSA Slings in the United States. It is 10 times sexier than the tricycle. One of the most unique aircraft in the United States. This aircraft is a 2018 Sling Tail Wheel. A two-seat light sport, this aircraft combines the...
...more
.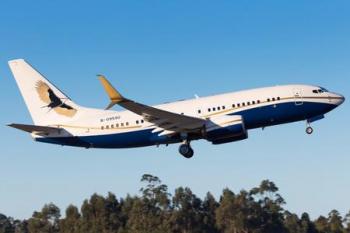 Airframe: Entry into Service: 2016 Total Hours: 809 Since New Total Cycles:169 Since New Stage 4 Noise Compliance 16 Passengers TCAS 7.1 8 Auxiliary Fuel Tanks Split Scimitar Winglets (SSW) increases range by 2% or more for long range missions Range: 6,000 N.M. / 11,112 KM Enrolled on BBJ Components Exchange Program Cabin Equipment Enrolled on Sabena Technics Warranty Program Maintenan...
...more
. This wonderful aircraft is made by the world's largest producer of Light Sport Aircraft, Tecnam. It is powered by a 100 HP 4 Cylinder Rotax Engine. This aircraft has the ULS engine. It has a service ceiling of 15000 feet with a cruise speed of 118 knots and a never exceed speed of 150 knots. At only 809 pounds, it can carry a max useful load of 511 pounds. Its fuel capacity is a robust 29 gallon...
...more
.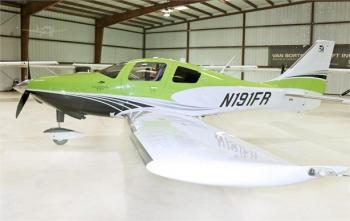 Air, FIKI, SVT, ESP, TAWS-B, Tactical Weather, ADS-B Out. Trade In's Welcome! Call for Details! Airframe: Total Time: 999 Engines: Time: 999 TBO: 2000...
...more
.