---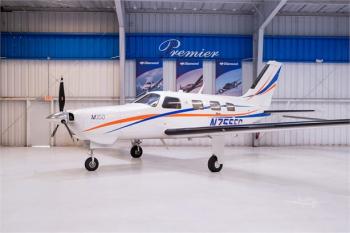 Very low time late model M350 with latest Garmin NXI avionics! Absolutely like new in every way! Only 380 hours total time, Garmin enhanced AFCS with underspeed, overspeed protection and hypoxia detection with descent mode. LED lights, Garmin GTS 825 traffic systems with Garmin 345 ADS-B in and out, Aspen glass backup Instruments, folding seats in latest Piper configuration in Dune Premium Eleganc...
...more
.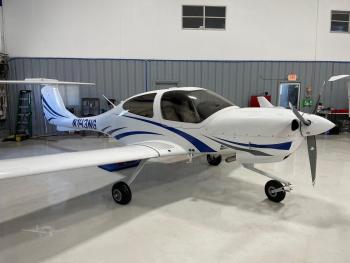 Preowned DA40NG'S are rare on the market. This plane is equipped with air conditioning and all the other equipment you could expect in a modern glass cockpit airplane. This aircraft can be delivered with a PistonPower™ engine maintenance program! Airframe: Total Time: 134 Engines: Austro AE300 Time: 1134 TBO: 1800 Props: Time: 1134...
...more
.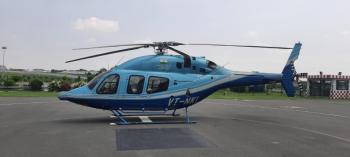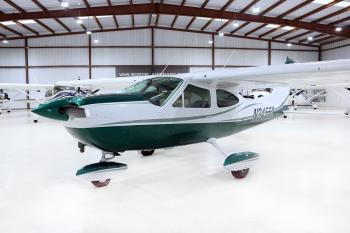 Horton STOL, Garmin 750 WAAS, ADS-B In/Out 3835 Total Time Since New 1671 Since Major Overhaul Don't miss the chance to own this aircraft. Click
here for more details.
.
One Private U.S. Owner Since New Desirable 9 Pax Configuration + Belted Lav Capability 96 Month Inspection by StandardAero, Augusta Nov. 2021 FANS 1/A+ CPDLC Over Iridium, WAAS/LPV Synthetic Vision System XM Weather & Enhanced Map Overlays MultiScan Weather Radar Gogo ATG-5000 Wi-Fi Engines & APU Enrolled on MSP Gold Part 135 Compliant Airframe: Total Time: 3,611 Engine...
...more
.
Falcon 50-40 Professionally Maintained High Service Bulletin Status Fresh C Check Inspections Fresh Dry Bay Mod, Tank/Plank Inspections Honeywell TFE731-40-1C Upgraded Engine Conversion Airframe: Total Time: 17,724 Total Landings: 10,850 Engines: HONEYWELL TFE731-40 Time L/R: 8640/9467 Cycles L/R: 5956/6063 JSSI APU: Honeywell GTCP36-100(A) 4,104 Hours Since New...
...more
.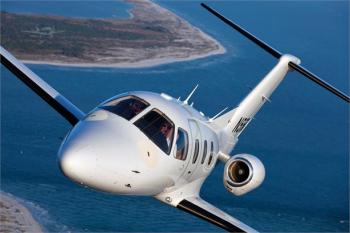 Beautifully maintained IFMS v2.5 equipped Eclipse 500. With a factory white exterior, this is the perfect opportunity for the new owner to make it their own. 12-month inspection completed in August 2021. Only thing needed is a new owner. Airframe: Total Time: 1,940 Total Landings: 1,500 Engines: PRATT & WHITNEY PW610F-A Time L/R: 1990/1990 TBO L/R: 3500/3500 Hot Section Completed ...
...more
.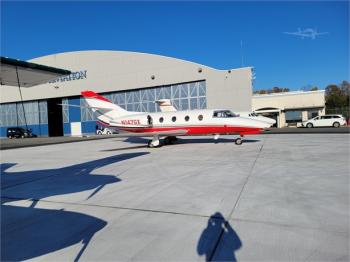 This Immaculate 1987 Falcon 100 has everything sought after in a Falcon 100; 2C engine upgrades, next 1C not due until late 2025, 5000 landings remaining on the gear, low total time, gorgeous paint and interior. TCAS II, Universal FMS, 110 volt outlets. The performance enhancements to the 2C powered Falcon 100 is spectacular. This aircraft will fly mach .87, yet lands very slowly with great short...
...more
.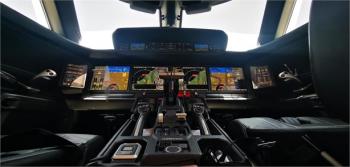 • Low Time – Mint Condition • EIS – May 2020 • 16 Pax Configuration - Fwd Galley • Airframe, Engines & APU on JSSI 100% • Jet ConneX Ka Broadband High-Speed Internet • Predictive Windshear • Aircraft Health and Trend Monitoring System (AHTMS) • Runway Awareness Advisory System (RAAS) • Satcom Direct • No Damage History - On CMP Airframe: Total Time: 218 JSSI 1...
...more
.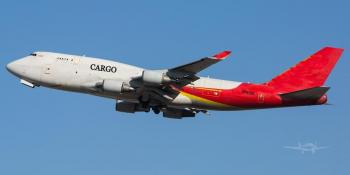 Airframe: Total Time: 68,700 Total Landings: 17,320 747-400BCF Landing Gear overhaul due May 2023 Engines: GE CF6-80C2B4F1 Engine 1: First Limiter: 5000 cycles Engine 2: First Limiter: 1,860 Cycles Engine 3: 2,860 Cycles Engine 4: 3,593 Cycles...
...more
.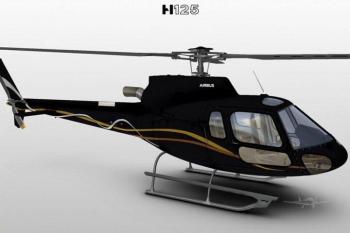 New Airbus H125 helicopter for sale with early 2023 delivery. Still time to select paint, interior and options. US delivery. Corporate Helicopters of San Diego is an authorized Airbus Service Center and seller of new Airbus Helicopters. Demo flight available for qualified buyers. Airframe: Total Time: 0 New with factory warranty. LH Sliding Door W/Reduced Hi-Vis Door Cabin Heating/Demis...
...more
.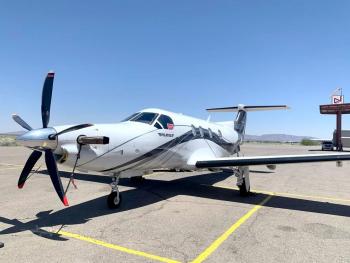 1344.6 Hours 761 Cycles Annual Due December 2022 One Owner Since New Airframe: Total Time: 1,344.6 Engines: Time: 1344 TBO: 3500...
...more
.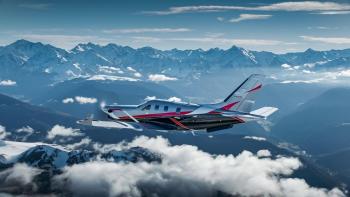 Daher's TBM 960 offers the ultimate developments in avionics and comfort for a general aviation airplane. Wherever it flies, Daher's TBM 960 gets there faster, with speeds of 330 kts. The Model Year 2022 TBM 960 is equipped with HomeSafe™, an emergency autoland system that can guide the aircraft to a landing in the event of pilot incapacitation. Based on Garmin's Autoland system – ...
...more
.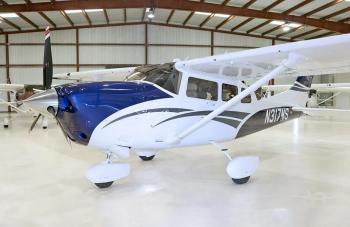 HD, Air, NXi, Flight Stream 510, Iridium, SVT, TAS, XM Weather, ADS-B In/Out. Trade In's Welcome! Call for Details! Airframe: Total Time: 499 Engines: Time: 499 TBO: 2000...
...more
.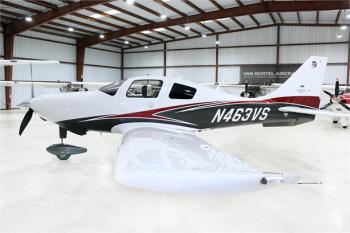 Air, SVT, TAWS-B, TAS, XM Weather, ADS-B Out, G2000, GFC700, WAAS. Trade In's Welcome! Call for Details! Airframe: Total Time: 412 Engines: Time: 86 TBO: 2000...
...more
.