---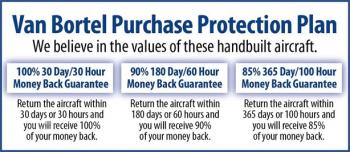 0 SPOH. Millennium Edition, GTN-650, WAAS, EFD1000, GXM-40, ADF. Trade In's Welcome! Call for Details! Airframe: Total Time: 2,099 Engines: Time: 123 SFRM TBO: 2000...
...more
.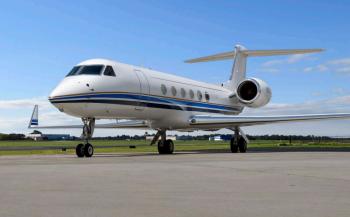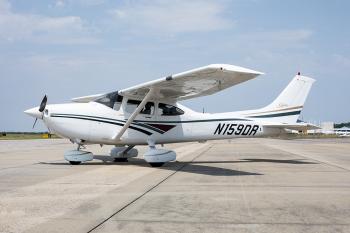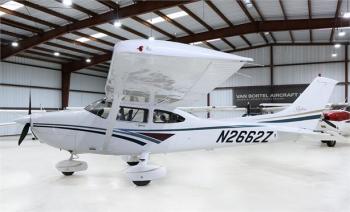 737 SFRM. 737 SPOH. GTN 750, WAAS, Flight Stream 510, EFD1000, SVT, ADF, ADS-B In/Out. Trade In's Welcome! Call for Details! Airframe: Total Time: 1,877 Engines: Time: 737 SFRM TBO: 2000 Props: Time: 737 ...
...more
.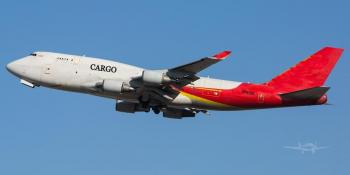 Airframe: Total Time: 68,700 Total Landings: 17,320 747-400BCF Landing Gear overhaul due May 2023 Engines: GE CF6-80C2B4F1 Engine 1: First Limiter: 5000 cycles Engine 2: First Limiter: 1,860 Cycles Engine 3: 2,860 Cycles Engine 4: 3,593 Cycles...
...more
.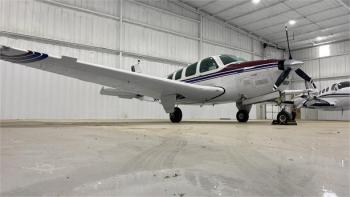 Engine only has 154 HRS since overhaul. Low time airframe and great useful load of 1181 LBS. Good panel with Garmin 650, GMX 200, and GTX 345R. FRESH ANNUAL and rear seats have been recovered. Give us call for more information. Airframe: Total Time: 3325 Engines: Continental Time: 154 TBO: 2000...
...more
.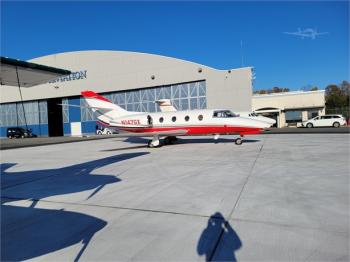 This Immaculate 1987 Falcon 100 has everything sought after in a Falcon 100; 2C engine upgrades, next 1C not due until late 2025, 5000 landings remaining on the gear, low total time, gorgeous paint and interior. TCAS II, Universal FMS, 110 volt outlets. The performance enhancements to the 2C powered Falcon 100 is spectacular. This aircraft will fly mach .87, yet lands very slowly with great short...
...more
.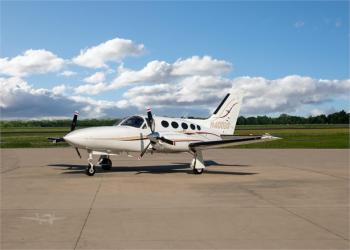 TRADES ACCEPTED!!! Excellent condition w/ legacy Garmin Equipment, Mid Time Engines Since Overhaul, over $150K spent at RAM on IRAN inspections. Turnkey and ready to go to work! ADSB Complied, Trailing Link Gear!! Seller is motivated on this beautiful aircraft. All reasonable offers considered. Airframe: Total Time: 6,852 Engines: CONTINENTAL GTSIO520N Time L/R: 894/517 SMOH TBO L/R:...
...more
.
Falcon 50-40 Professionally Maintained High Service Bulletin Status Fresh C Check Inspections Fresh Dry Bay Mod, Tank/Plank Inspections Honeywell TFE731-40-1C Upgraded Engine Conversion Airframe: Total Time: 17,724 Total Landings: 10,850 Engines: HONEYWELL TFE731-40 Time L/R: 8640/9467 Cycles L/R: 5956/6063 JSSI APU: Honeywell GTCP36-100(A) 4,104 Hours Since New...
...more
.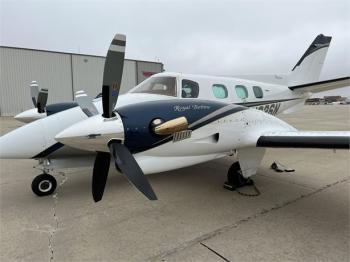 Haven Aero is pleased to bring to market this gorgeous Royal Turbine Duke. Highly modified Rocket Engineering STC adds PT6 power to this sleek airframe. The package adds additional fuel capacity, winglets and aft strakes which makes the Duke rocket fast, 290TAS! Full avionics overhaul with dual G600Txi PFD/MFD. Dual G750 WAAS GPS. This airplane is ready to move! Airframe: Total Time: 4...
...more
.
Aircraft Specifications: Year: 1977 Manufacture: Piper Model: PA-28-161 Price: $ 57,900.00 Location (nearest city): Chesterfield, VA Airport ID (KFCI) Condition: Used Serial number: 28-7716302 Registration number: N38970 Total Time: 2272.25 hours Flight Rules: IFR Number of seats: 4 Damage History: No known damage history, aircraft has been researched on aviation database. En...
...more
.