Cessna 210 aircraft for sale
---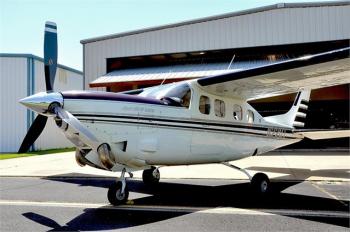 Airframe Total Time: 3395 Hours, 2279 since Silver Eagle Conversion O&N 1994 Engine Time: 2279 SNEW 462 SHOT 160 hours since complete engine teardown and replacement of two of the four turbine wheels. Make: Rolls-Royce / Model: 250-B17F/2 / Serial #: CAE-881215 Prop Time:149 hrs since Prop Overhaul on 3-Blade, 90-degree, Reversible Prop by East Coast Propeller Service, Inc. (2,279 hrs since NEW...
...more
.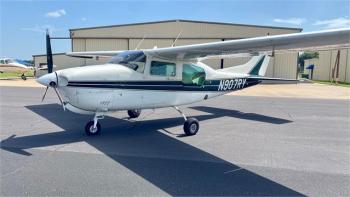 This 2-owner '80 Turbo Centurion spent 27 years on the DEA Aviation Surveillance Maintenance program. KLN-94 IFR GPS, KFC-200 AP w/ FD, GTX-345 ADS-B In & Out, Dual KX-165's, Slaved HSI, Radar Alt, RMI, WX-1000, Stainless Steel Exhaust, Dig Fuel Flow, Elec Standby Vacuum, 135-Amp Alternator, Del-Air Observer Window & more. December 2020 Annual! Airframe: 7,735 Hours Total Time 2-Owner, Former...
...more
.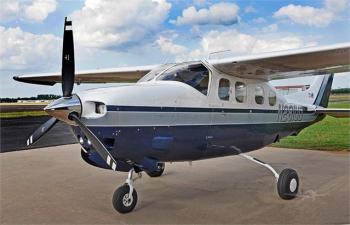 This Air-Conditioned and Pressurized '81 Cessna P-210 sports a new dual set of G5's as EFIS Artificial Horizon & HSI, GNS-530W IFR GPS-Com, KX-155 w/ 2nd Glideslope, GDL-69 XM Weather, O&N Aux Fuel Tank, 118 Gallon Fuel Capacity, Dual Backup Artificial Horizons, & Altimeters, JPI-700 w/ Fuel Flow, Shadin Altitude Management, Aero-Safe Elec Standby Vacuum, GTX-330ES XPDR w/ ADS-B Out, working 400...
...more
.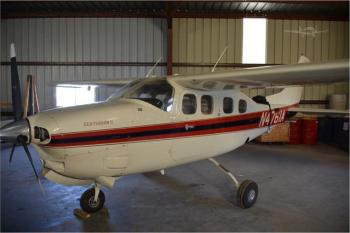 Airframe: 2,804 Hours Total Time Since New Engines: 1,418 hours on Factory Reman Engine (July 1996) 1,116 hours since Top Overhaul with Six New TCM Factory Cylinders (2000) Make: Continental / Model: TSIO-520-AF3BR / Serial #: 245234-R Props: 704 hours since Overhaul on McCauley 3-Blade Dynamically-Balanced Hot Prop by Executive Propellers, Inc. of Van Nuys, CA / FAA CRS # EU6R595N (Apr...
...more
.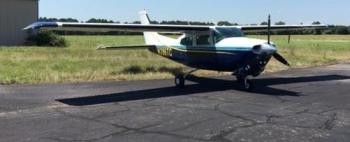 This is one of the last Turbo 210's made, she has a longer wing span thanks to the Flint Tip Tanks and a larger Empenage. Airframe: 3000 TT Flight in Known Ice Hot Plate Boots Prop Leading Edge Wings Leading Edge Horizontal & Vertical Stabilizer Pitot Heat Heated stall Horn Engine(s): Factory Re-manufactured Engine TSIO 520 CE SFRM 100 HRS Prop Specs: McCauley With Deice Boots Prop ...
...more
.