Cessna 210 aircraft for sale
---
Own one of the fastest normally aspirated 210s ever built with late-model Garmin avionics suite for a fraction of a newer model. GNX-375 WAAS GPS w/ ADS-B In & Out, GMA-340 Audio Panel, GTR-225 Com #1, SL-30 Nav-Com #2, STEC 50 Autopilot w/ Altitude Hold. Ready to go !...
...more
.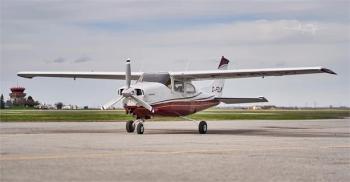 1973 Cessna Turbo 210 in mint condition! TT 7646, SMOH 622, SPOH 156, ASPEN EFD1000 PRIMARY, GARMIN GMA 347 AUDIO PANEL, PRIVATELY REGISTERED IN QUEBEC R/N 8149 STABILIZER ABRASION BOOTS ROSEN SUN VISORS GEAR MIRRORS PRIVATELY REGISTERED IN QUEBEC PREVIOUSLY U.S REGISTERED VERY GOOD COMPRESSIONS 76,78,76,76,78,76...
...more
.
Hard to find, No Damage '77 T210M. 3,494 TTAF, 621 SFRMN, 180 on NEW prop, original P & I, 4,000# MGTOW STC, GMA340, GNS530W, KX165A, GPSS, GDL-88 ADS-B In & Out, Strikefinder, 400B AP, GAMI's, Insight G4 GEM, Standby Alternator, excellent maintenance history!...
...more
.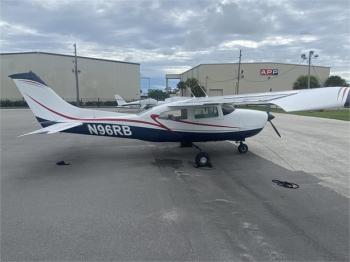 NEW LISTING Super Low Time 210M with ONLY 3631 Total Time 538 Since Factory!!! Garmin 530 WAAS, Garmin ADS-B Transponder, Aspen PFD STEC Autopilot Make this a great IFR Platform, Custom Paint and Leather Interior. 3 Blade Prop Airframe: Total Time: 3,631 Engines: CONTINENTAL IO520L7BR Time: 538 SFRM TBO: 1700 Props: 121 SPOH D3A32C88-MNR SN 800044...
...more
.
OR, US
$225,000 Negotiable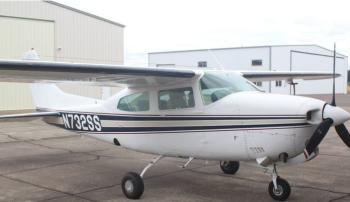 Airframe: TTAF: 1935 Engines: SMOH: 1050 Props: SMOH: 0 Fresh Prop Overhaul with new electric boots Garmin GNS 430W- Bendix King KX155- Bendix King KI209- S-Tec 55X AP- Insight SF2000 Storm Scope- Uvalde No gear doors STC- Wing and Horizontal Tail Deicer Boots- Fresh Prop Overhaul with new electric boots- Factory Installed Oxygen System- Rosen Sun Visors- Wing Spar center section AD a...
...more
.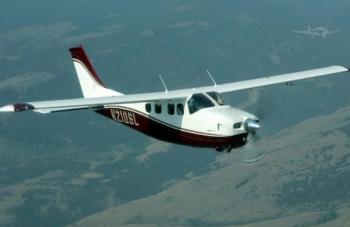 Fly high and fast in pressurized comfort. Cruise over the weather and avoid turbulence in smooth air. Almost new engine with Vitatoe conversion. Wonderful upgraded avionics with stunning paint and interior. Comfortable for six with full-sized seats. A people and gear mover with almost 1400 lb useful. See logbooks bottom of ad. Airframe: Total Time: 4,285 Eddy current inspection of wing spar c...
...more
.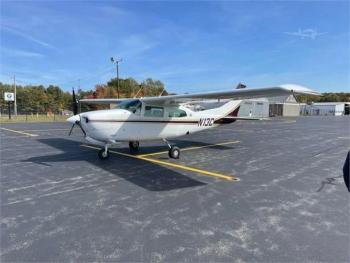 Rare, One-Owner 1979 Cessna 210 Airframe: Total Time: 4,220 Engines: Time: 110 SFRM TBO: 1800 • Remanufactured Engine 2019/Electric Engine Heater Installation/Winterization Kit Props: • Overhauled Prop and Anti-Ice System 2019...
...more
.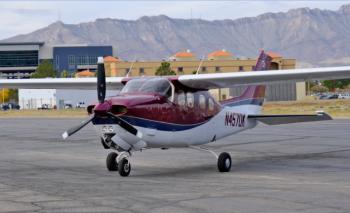 Outstanding 1979 Pressurized Cessna P210N Centurion, beautifully equipped with a full Garmin avionics stack including a G-500TXi, GTN-750Xi and the New Garmin GFC-600 Autopilot System with Factory Warranty. Only 360 Hours Since Factory Remanufactured Engine, 4437 Aircraft Total Time, O&N Auxiliary Fuel Tank, Precise Flight Speed Brakes, Riley intercooler System, Complete Logbooks and NO Known Majo...
...more
.
TTAF:3354, SMOH:10, SPOH:388, Garmin GMA340 Audio Panel, Narco MK12E Nav/Com 1 and 2, Garmin GTX327, Garmin 396 GPS, Cessna 400A A/P with Flight Director and Altitude Preselect, A/C, ARC 400 ADF R-446A, 2020 overhaul by Western Skyways, Engine under warranty until 2023, 2010 Paint, Always Hangared. All AD's and SB's Complied With. Annual Due 02/24, Airframe logbooks missing prior to 2012, Dama...
...more
.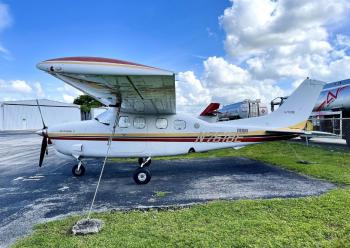 Super Clean, Low time. Pressurized 1981 P210N. 2400Hrs TT, only 60 hrs on fresh top end. All new cylinders, hoses, belts, tires, brakes, door seals, seats and prop governor. Will sell with fresh annual. Old night time pilot, high time VFR only. $199,999 ...
...more
.
TX, US
$237,750 OBO. Will Consider All Trades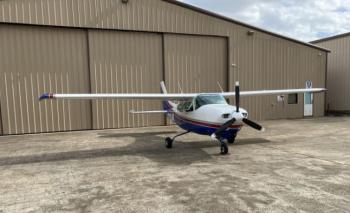 Cessna 210 Sold with a FRESH ANNUAL March of 2023, completed by an authorized Cessna Service center. All AD's and SB's CW. This aircraft is wonderfully equipped with a Garmin 430W (WAAS), a Garmin GMX 200 Multi Function display, a King KX-165 NAV/COM, an EDM 700 Engine Monitor, and a Garmin GTX 345 Transponder, as well as a Cessna Autopilot 6 Place cloth interior in great condition. Gray with red ...
...more
.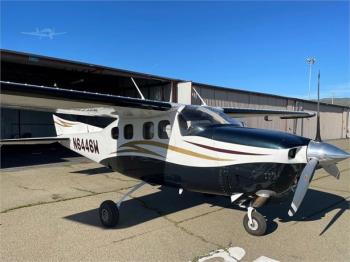 Airframe: Total Time: 2,597 Engines: Time: 450 SOH TBO: 2000 Don't miss the chance to own this aircraft. Click
here for more details.
.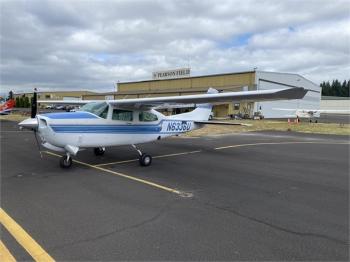 Last of the Cessna 210 models, the T210R, all the factory changes that made this the best of all the 210s - factory intercooler, 325 hp, aerodynamic cleanup, superb handling characteristics, long range fuel, truly a Cirrus eater. 1481 Useful load, six seats, 200+ knots. Upgraded avionics, air conditioning, new interior, no damage history. One of 27 left in the US. Call for Price....
...more
.