Cessna 210 aircraft for sale
---
A clean, low-time '65 Centurion with 560 hrs on Engine & Prop, very nice Paint & Interior, King digital stack with IFR GPS, HSI, ADS-B Out, and STEC-50 Autopilot. Always hangared. Fresh annual inspection underway! Airframe: Total Time: 2935 Engines: 560 hours since Major Overhaul with VAR Crankshaft by Ly-Con Aircraft Engines of California (1996) Make: Continental / Model: IO520-A / Seria...
...more
.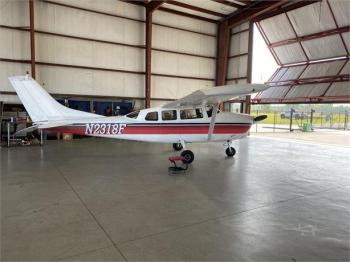 Airframe: Total Time: 3,990 Engines: LYCOMING Time: 489 SMOH Props: Time: 84 Don't miss the chance to own this aircraft. Click
here for more details.
.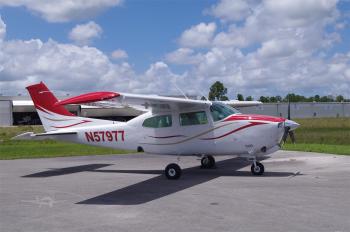 Airframe: Total Time: 6922.4 Engines: Engine Total Time: 2191.9 Engine TSMOH: 879.7 Props: Propeller TT: 6922.4 Prop was Overhauled 27.6 Hours Back...
...more
.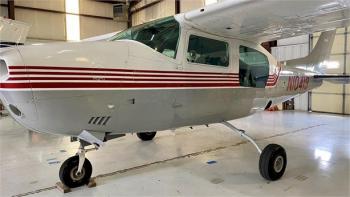 30-year DEA Surveillance 210 w/ outstanding maintenance! IO-550-P Tuned-Induction Reman engine & Scimitar Prop! Del-Air Observation Window, King IFR GPS, King KFC-200 AP with Flt Dir, Ryan 9900BX TCAD, WX-1000, brand new full leather interior, excellent logs & records! Airframe: Total Time: 9,211 Engines: 940 hours on Factory Reman Engine - Atlantic Aero/Summit Aviation STC'd IO-550-P Tune...
...more
.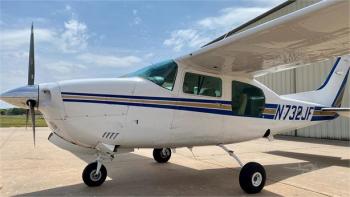 1976 Cessna '210L w/ Atlantic Aero IO-550 Engine, O&N Electric A/C, GNS-530W, GTX-345, STEC-55, Slaved HSI, Rad Atl, RMI, Shadin dig FF, R-STOL. Brand New Custom Leather Interior in 2020. Owned and Maintained by the U.S. Customs Aviation Fleet Since 1991. Airframe: Total Time: 8,169 Engines: 480 hours on Atlantic Aero STC'd Continental Factory NEW IO-550-L Engine (03/30/2017) Make: Conti...
...more
.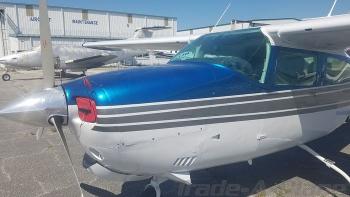 Dream Machine!!! 3820 TTSN. 75 Hrs on Factory Reman. Currently have new all metal panel installed with complete Garmin stack. KTN750, 430W, GMA345 Audio panel, GTX345 txpdr G5 Attitude, G5 HSI. Airframe: TTAF: 3820 Engines: Continental IO520L engine 75 SFRM Props: Hartzell Prop 76 SPOH...
...more
.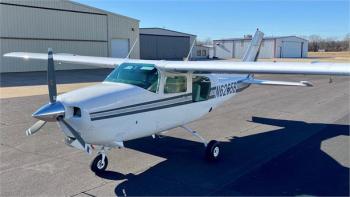 Loaded, clean, Cessna 210M w/ IO-550 engine with exceptional maintenance by Uncle Sam for over 30 years! This former U.S. Customs plane is loaded with Electric A/C, Uvalde gear door mods, STOL, GNS-530W, GMA-345 Bluetooth Audio, Lynx NGT-9000 ADS-B In & Out, Slaved HSI, STEC-55X AP w/ FD, Shadin FF, Dig Oil Press/Temp/Volt/Amps, KRA-10A Rad Alt, Del-Air Large Observer Window, Elec Backup Vacuum, S...
...more
.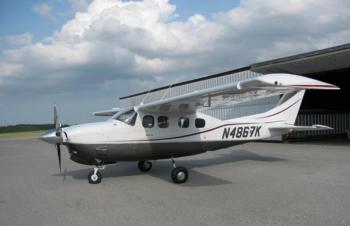 Airframe: Time: 2943 Useful Load: 1285 lbs. Engines: LYCOMING TIO540V2AD Time: 24 SMOH 350 Continuous HP Last Overhaul Completed 2/24 at Trim Aire Aviation, Mexa, TX Props: HARTZELL HC-F4YR-1/F7663DB-6Q QTip 24 HRS SNEW ...
...more
.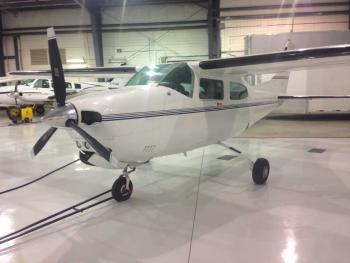 Airframe Total Time: 3313 Hours Engine: Continental TSIO-520R-9 Time Since Factory Remanufacture: 243 Hours 2/1/92 Zero time since major repair due to sudden stoppage. New crankshaft, new cam shaft, cylinders top overhauled at time of major repair. Prop: Time Since Overhaul 0 Hours Prop: Macauley D3A34C402-5...
...more
.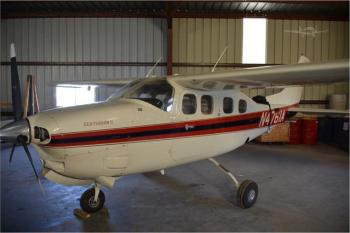 Airframe: 2,804 Hours Total Time Since New Engines: 1,418 hours on Factory Reman Engine (July 1996) 1,116 hours since Top Overhaul with Six New TCM Factory Cylinders (2000) Make: Continental / Model: TSIO-520-AF3BR / Serial #: 245234-R Props: 704 hours since Overhaul on McCauley 3-Blade Dynamically-Balanced Hot Prop by Executive Propellers, Inc. of Van Nuys, CA / FAA CRS # EU6R595N (Apr...
...more
.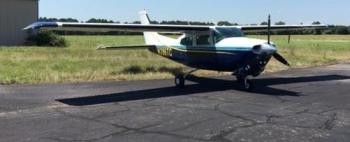 This is one of the last Turbo 210's made, she has a longer wing span thanks to the Flint Tip Tanks and a larger Empenage. Airframe: 3000 TT Flight in Known Ice Hot Plate Boots Prop Leading Edge Wings Leading Edge Horizontal & Vertical Stabilizer Pitot Heat Heated stall Horn Engine(s): Factory Re-manufactured Engine TSIO 520 CE SFRM 100 HRS Prop Specs: McCauley With Deice Boots Prop ...
...more
.