Cessna 340 aircraft for sale
---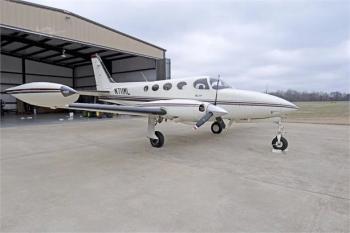 1972 Cessna 340. RAM VI Conversion. 4868 TTAF. 842/53 SMOH Engines. 842/66 SMOH Props. Garmin GTX-345 ADS-B IN & OUT. Garmin GTN-650 GPS. 1985 Lbs Useful Load! Contact us for digital logs. Airframe: Total Time: 4,868 Engines: Time: 842/53 TBO: 1600/1600 Engine 1: RAM Series VI Overhaul Date: 4/16/2001 Overhaul By: RAM Aircraft Engine 2: RAM Series VI Overhaul Date: 10/8/2020 ...
...more
.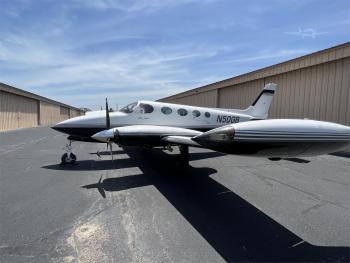 1973 340 (310 HP) - 4201 TT, 1504/1504 SMOH, 572/572 SNP, G530W, SL30 NAV/Com, GTX 330ES ADS-B Out, GDL69 Data, RDR 160 Radar, STEC 65 A/.P w/Flt Dir. STEC Alt Pre-Select, Keith Air, VGs, Full DeIce. Eligible for Basic Med. Located Addison, TX. Asking Price $150,000. *Hrs as of May 25, 2022...
...more
.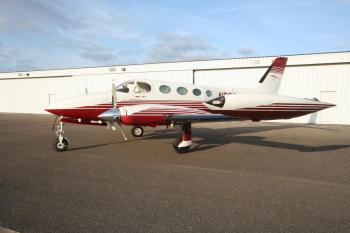 74 Cessna 340 with RAM IV Conversion 325 HP, Garmin GTN 650 WAAS, GTX 330 Transponder, HSI, STEC 60-2 Autopilot, Hangared In Central FL Airframe: 7314 Total Time Engine(s): 999 Since RAM IV LE 2011 370 SIRAN By RAM 2015 from Lightning Strike 999 Since RAM IV RE 2011 Props: 999/999 SPOH both Props Q tip Props...
...more
.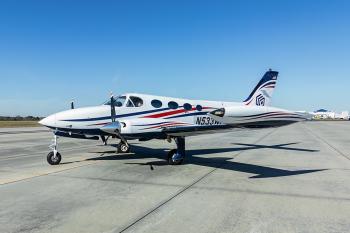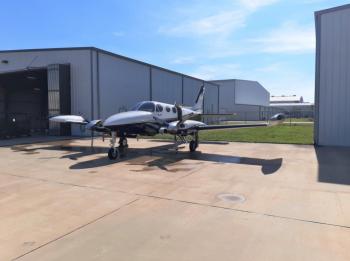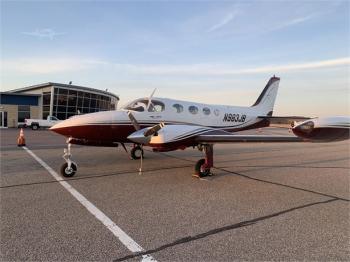 LOADED and Priced To SELL. Just Listed 12/7, and will be the next 340A to sell. New aircraft on the way, and this one is priced to move. RAM Series IV, VGs, Speed Brakes, Intercoolers, Great Paint and Interior, Garmin GTN750, Garmin GNS 430, Garmin GTX 345 Transponder, STEC 55X Autopilot, Garmin GDL69A XM Weather and Music, GAMI Injectiors, 476/443 Since TOH. This aircraft is ready to go....
...more
.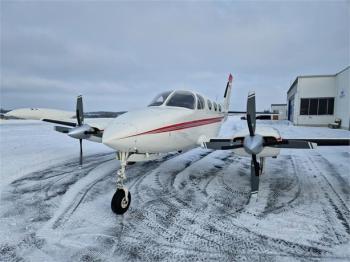 ASI are proud to present this german registered Cessna 340 built in 1978 and with RAM engines installed in with just over 800 hours since overhaul. The outstanding aircraft benifits from having all SID's completed and is ready to go into commercial operations or to a private buyer. In addition to its fuel capacity of 200 Gal, there are also longer distances possible. The good working and r...
...more
.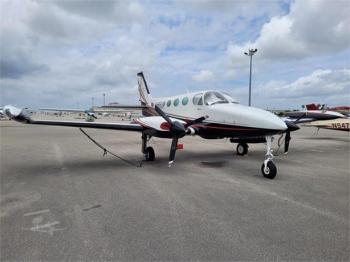 Beautiful 1979 Cessna 340A is ready for takeoff! For additional details or to make an offer, connect with Alexandra Hedrich at 941-780-6024. Airframe: Total Time: 8,625.3 Engines: Time: 8/802 TBO: 1600 Props: Left Prop S/N: 981966 Left Prop SPOH (08/14- Aviation Propellers, Inc.) Right Prop S/N: 960853 Right Prop SPOH (08/14- Aviation Propellers, Inc.)...
...more
.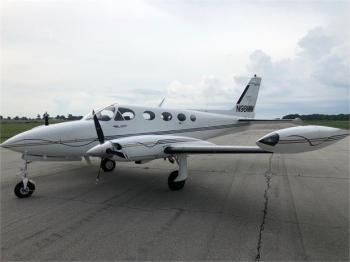 6066 *TT, 522/522* SMOH, 522/522* S New Props, Aspen Pro 1000 w/SV, G750, GTX 345/ GTX 330ES, ADS-B In&Out - Provides WX and Traffic, Flightstream 510, 183 Gal, Shadin, Air, VGs, K.Ice. Annual Due Nov. 2022, Located (MO). Asking Price $312,000 *Hrs as of November 5, 2021 Airframe: Total Time: 6,066 *Hours as of November 5, 2021 Engines: L- 522 Hrs* SMOH Continental TSIO520-NB RAM VI ...
...more
.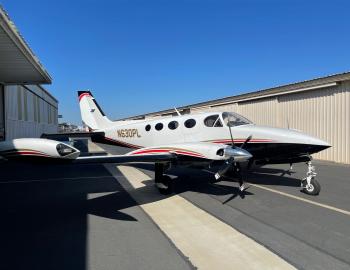 We have a beautiful 1981 Cessna 340A that has been owned and cared for by an A&P since 2008. A beautiful paint scheme and interior will surely turn heads on your next cross country trip when your cruising at 200 knots fully air conditioned. Top of the line Chelton avionics package with lots of upgrades. Aircraft is located and hangered in the beautiful and dry southern California climate at Hawtho...
...more
.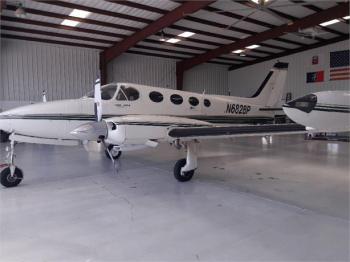 1981 340A - 3210 *TT, 684/684 *Hrs SMOH RAM VI 335 HP; 6 *Hrs SNP, 220 Gal, Shadin, Dual GEM, G430W, GTX 345, KFC 200 A/P, VGs, Spoilers, Air, FIKI. All Logs. Annual Due May 31, 2023. Airframe: Total Time: 3,210 Engines: Engine 1: L- 684 Hrs* SMOH Continental TSIO520-NB RAM VI Plus 335 HP 1600 TBO American Aviation Intercoolers *Hours as of August 23, 2022 Engine 2: R- 68...
...more
.