Cessna 340 aircraft for sale
--- Airframe: TTAF: 4864 Engines: 374 / 374 SMOH on 325 HP Don't miss the chance to own this aircraft. Click
here for more details.
.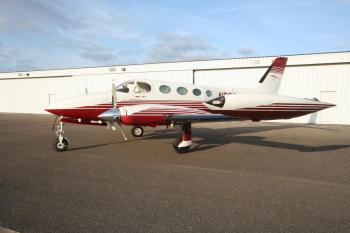 74 Cessna 340 with RAM IV Conversion 325 HP, Garmin GTN 650 WAAS, GTX 330 Transponder, HSI, STEC 60-2 Autopilot, Hangared In Central FL Airframe: 7314 Total Time Engine(s): 999 Since RAM IV LE 2011 370 SIRAN By RAM 2015 from Lightning Strike 999 Since RAM IV RE 2011 Props: 999/999 SPOH both Props Q tip Props...
...more
.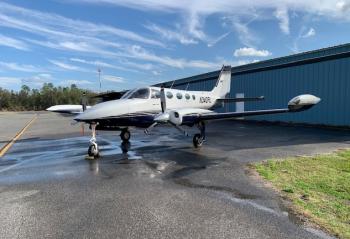 $198,500 - BEST DEAL EVER! 10 SMOH, 325 HP TSIO-520-NB RAM engines, 3-bladed heated Scimitar propellers 10 SMOH, boots, windshield hot plate, 166 gal fuel, max gross 6290 lbs. Radios: Garmin 430W, KX 170B, N62DME, KT74 transponder mode S, Ryan WX-7A stormscope, KR85 ADF, Daytron 903 DVOR, PM 1000 II intercom, KMA 20 audio panel, KI-525A HSI, Shadin Fuel Flow, STEC 60 auto-pilot, electric trim...
...more
.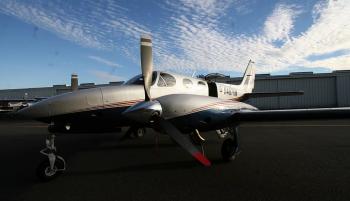 Current owner had the aircraft built but later decided to get out of airplane ownership due to a business change. The airframe and engines were sold to the current owner by PropJet 210 Aviation. Aircraft has pearl paint, all new interior wiring, new fuel system, new electric air conditioning system, new heater system, all new interior to match Dodge truck Laredo design. The aircraft also has all n...
...more
.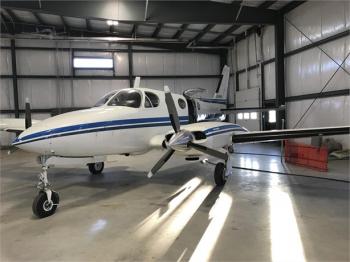 ** PRICE REDUCED $54K USD!!! ** Aircraft is subject to verification of specifications, logs, times, damage and all equipment listed. Airframe: Total Time: 3,850 Engines: Time: 10/865 Props: Freshly overhauled by Propworks....
...more
.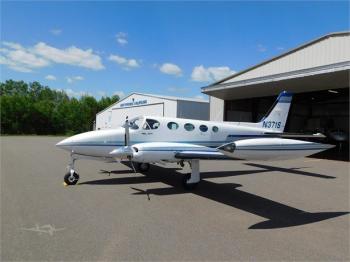 1977 Cessna 340A RAM IV (325HP) with VG's – Low AFTT 3400, L&R 800 HRS SMOH, L&R 200 HRS S/ New Props, Aspen PFD 1000, Garmin GTN750, GTN650, GTX 345R ADSB Xpdr, TAS 600 Traffic, Century IV AP/FLT Dir, JPI 960 GEM, FIKI, No known airframe damage history, Excellent Maintenance, Complete Logs, Current Part 135. Airframe: 3400 AFTT Since New Clean airframe with no corrosion issues. Engin...
...more
.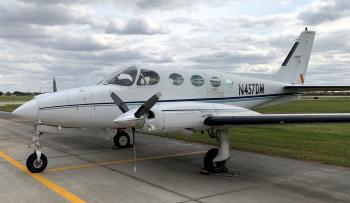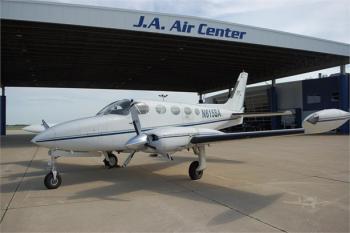 Well maintained work horse with Garmin avionics, ADSB and known ice. Located in Chicago this RAM VI converted 340 is a ready to work. Airframe: Total Time: 9,207 Engines: Time: 1267/1267 SMOH Props: Time: 1267/1267 ...
...more
.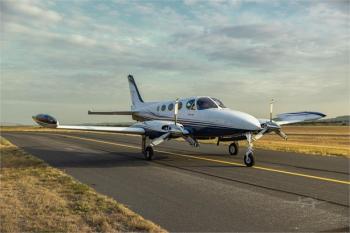 A no compromise business jet alternative for your luxe escape from the city. If you or your company are reevaluating public v private transportation, or if you need an economical stand-by for the jet without compromising luxury, this single-pilot, 6-seat, state-of-the-art, upgraded cabin-class twin is the answer. 1200 mile max range, 183 gallon capacity, RAM IV upgraded engines, cruising at 30 G...
...more
.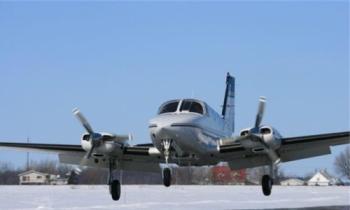 Airframe Time 4829 Engine S.M.O.H. SFRM 365 LEFT AND RIGHT Ram VII conversion TSIO520-NB 345HP (from Ram Aircraft in Texas) Propeller S.P.O.H. Left & Right: 362 Hours SNEW - March 2013 Hartzell 3 blades ScimitarPlus...
...more
.